Day 32 - Monterey CA to NZ
Once you've reached Monterey you're pretty much done with Highway 1. So with Highway 1 behind me I hit the road again for one last drive. I was getting low on time so had to skip Santa Cruz and instead went on 101, through some farm land to start with but very quickly hitting the endless highways, buildings and chain stores that form the Bay Area.
On and on I drove, through Gilroy, San Martin, San Jose, Redwood City, Belmont, Burlingame, Milbrae and finally into San Francisco Internation Airport itself where I joined the dozens of other people dropping off their cars. Final distance? 7007 miles, or 11,200 km!
I trundled into the airport and had about 5 hours to kill before I could check in, so paid the $20 to store my bag and headed for the BART station.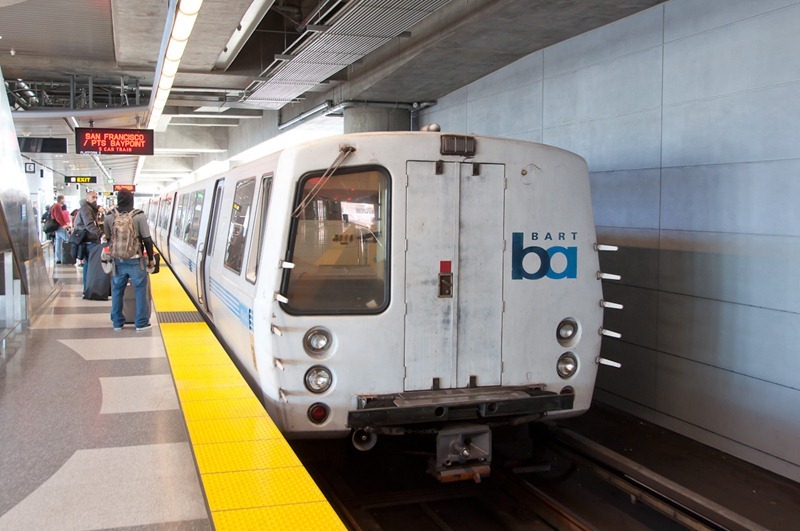 Soon enough one arrived and on I got. BART means Bay Area Regional Transport, and is a pretty nifty system. It's notable in that it is:
semi-automatic, the trains are mostly computer controlled with the driver there to just in case;
a broad gauge system, one of very few. Means you can have nice wide carriages with lots of seating;
grade seperated, as in no railway crossings.
The trains are nice to ride, taking off very quickly and cruising along at 70 kmh. Once we got into SF-proper we went underground and so it was quite a shock to emerge from the station into the middle of a city!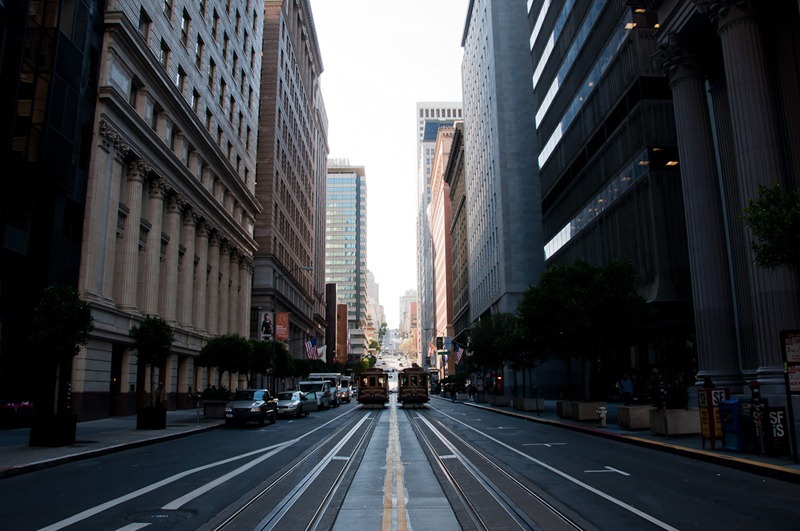 Buildings towered overhead and cars zoomed around. As I emerged two fire engines, on of them a ladder unit, pulled up right next to me, sirens blaring! Turned out to be a false alarm but was pretty exciting to watch. The ladder units are so long that there is a second driver up on the ladder with his own steering wheel to help them get around tight corners!
I set a GPS waypoint for the BART station and headed off exploring.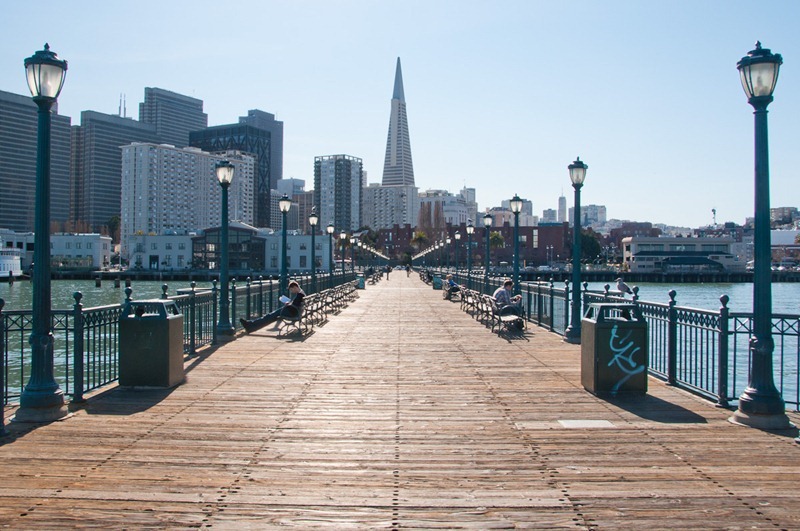 I found a nice jetty where a bunch of old Chinese men were lazily fishing and watched the bay go by from there.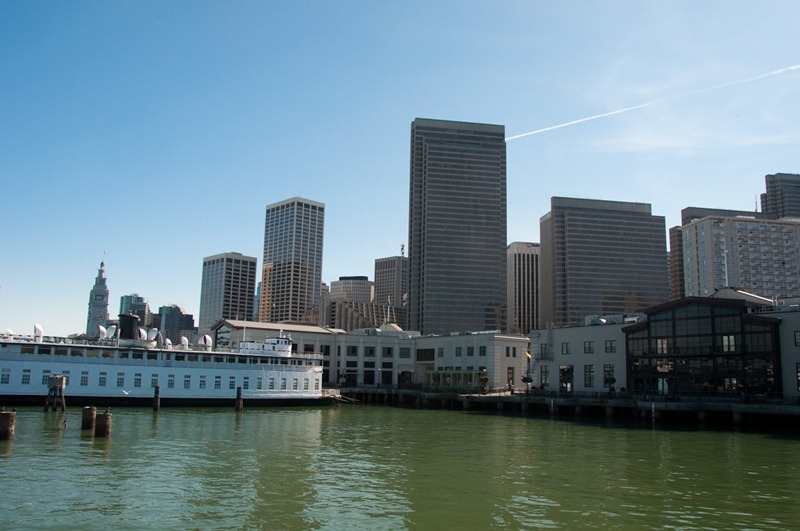 There was a very fancy looking restaurant boat.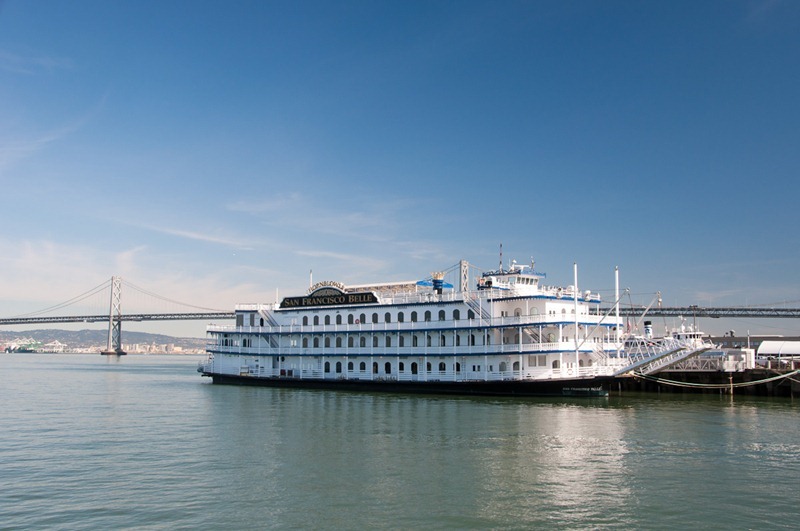 And in the background, the Bay Bridge.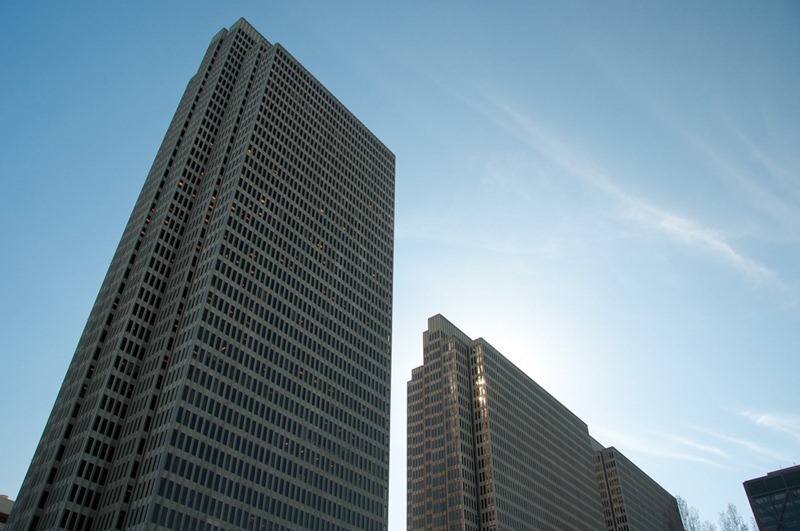 Near the waterfront I found a strange water sculpture.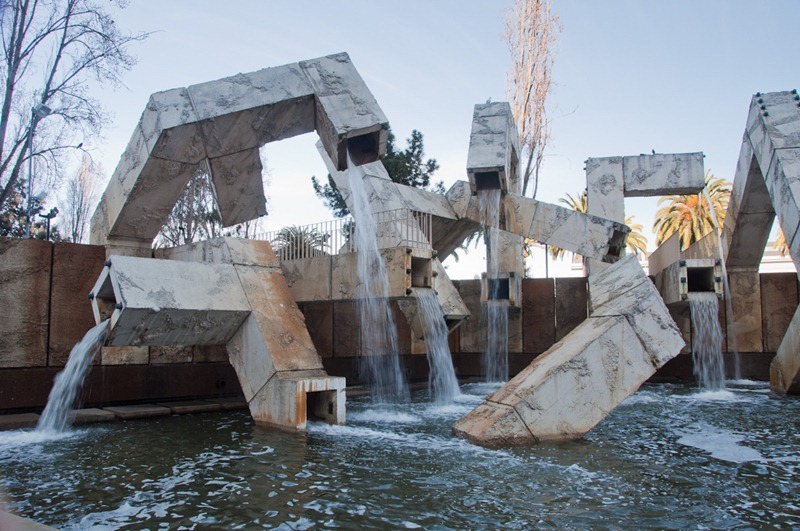 By now it was getting about time to head back, so I retraced my steps and waited for the next airport BART. As each train would arrive, a comuterised voice would say "15 CAR TRAIN TO MILBRAE". I found it odd that they announced the length of the train.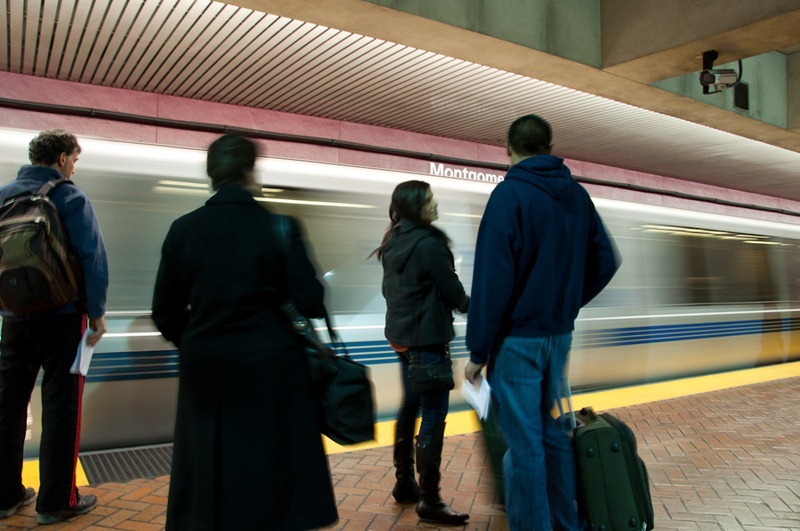 Soon my train arrived, screaming into the station before slowing to a halt.
At the airport I got my gear and went through the TSA screening. I decided to be brave and opted out of the backscatter X ray scanner, as I hadn't enjoyed the experience previously, and ponder the safety of a device the TSA refuses to allow independant safety testing of. The manual pat down wasn't too bad, and a couple of us went through it at the same time. The TSA guys appointed to us were quite professional and quick and I was soon back on my way. I can understand that it isn't everyone's cup of tea, but I will be opting out again in future.
The flight home was pretty unremarkable, except that I got stuck in NZ Customs and MAF for nearly two hours !!!! Two hours is a long time at 4am and when you've dragged your girlfriend out of bed to meet you. For some reason there was just one person checking NZ passports, and then in the MAF line there were hundreds of people waiting to get their luggage checked. It seems that several Pacific Island flights had arrived at the same time as me, and every single passenger had a chilly bin full of fresh fruit and meat that needed opening and inspecting. Argh!!!!!!
Finally, at long long last I was free and back in NZ.
So where did my 7,007 miles take me? California, Nevada, Idaho, Montana, Wyoming, Utah and Arizona.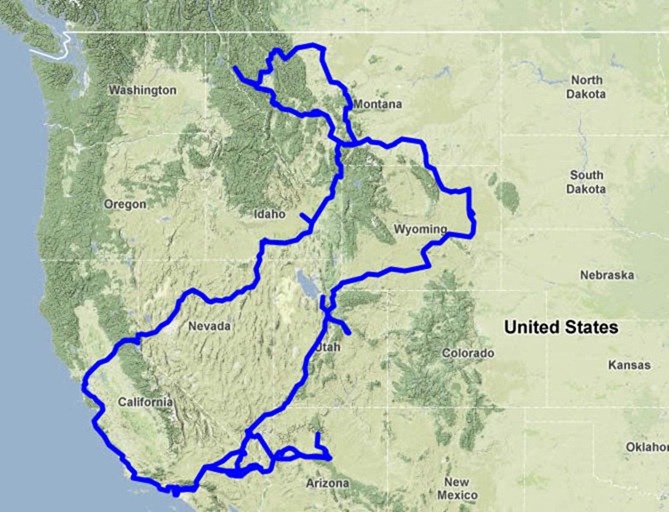 And so here ends my 2012 trip. No problems with cops this time, and only one broken item, when I managed to crush my Kindle on the way home, which means only half the screen worked! Luckily my travel insurance covered it and it's as good as new again now.