Day 29 - Flagstaff AZ to Barstow CA
The eagerly awaited snow storm that had been predicted the night before petered out and there was just a thin dusting being blown around by the wind. When we rose the roads had already been plowed.
We headed off to find breakfast and decided to try IHOP, the International House Of Pancakes. We lucked out and arrived on National Pancake Day which meant a free stack of pancakes for every customer! We ordered our means and were treated to a very yummy feast of many many pancakes. Mine were especially yum, although the grated "cheese" had a distinctly uranium yellow shade, which made me wonder on the origin and composition of it. Maybe it really was some kind of nuclear by-product??
Having finally finished our nuclear by-products and omlettes (they were actually very good) we hit the road again. We hit the 40 and headed west. At Seligman we pulled in for a breather and some caught a train pulling into town, where it stopped for a crew change. Some very very gray lighting made for an utterly average photo and we hit the 40 again.
At Kingman things cleared up a bit and we were treated some wind turbines and rock mesas.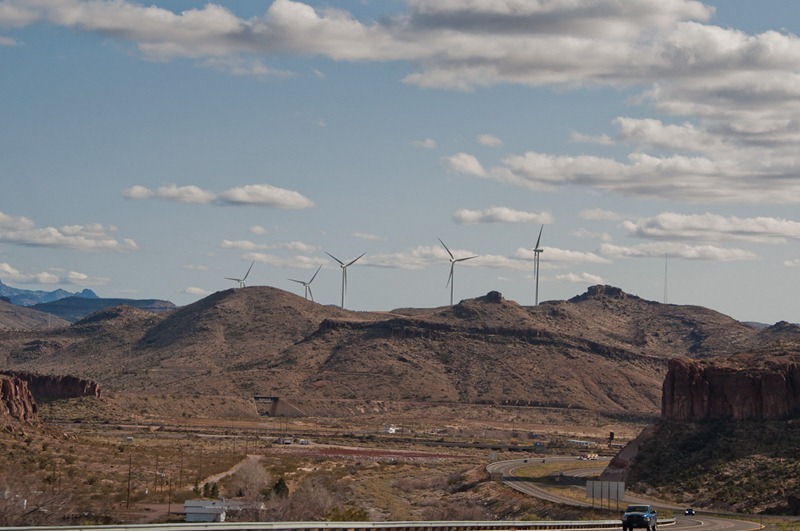 Past Kingman things swing south and you end up in some fairly strange, hostile desert.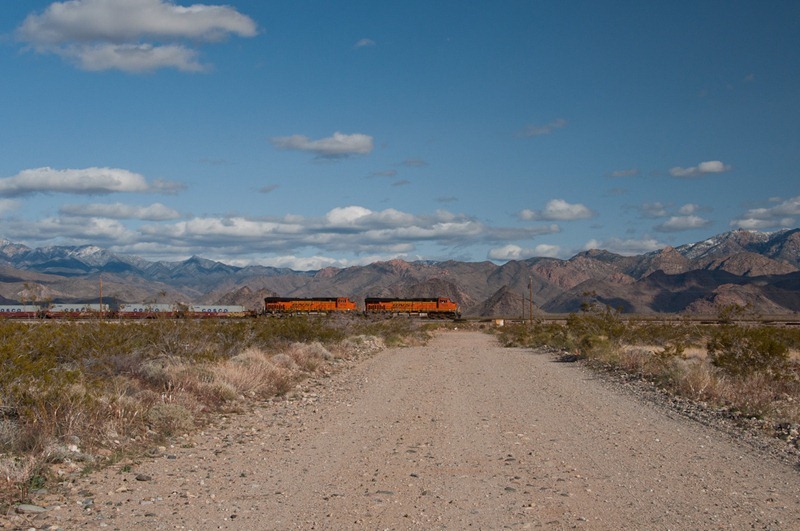 Many trains were spotted on the great conveyor belt that is the BNSF TransCon, and the boys were treated to some high speed off roading antics while desperately trying to catch that perfect photo.
Here a pair of rapidly receeding DPUs give a great perspective on how long the trains are out here.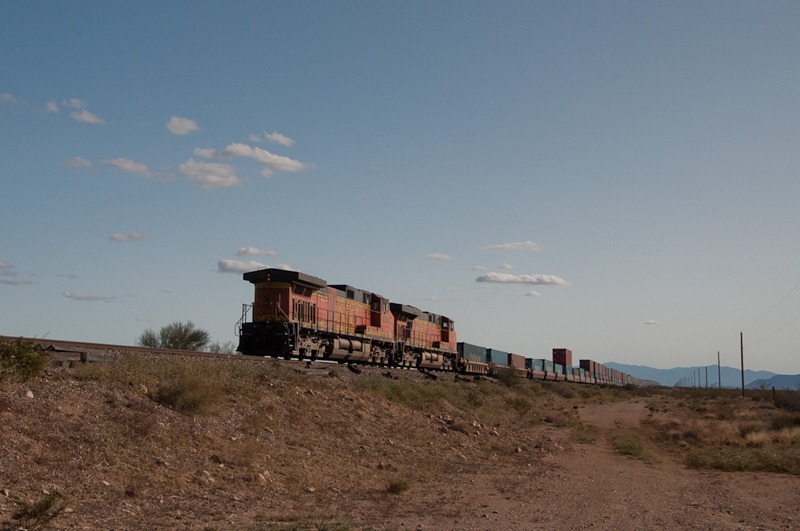 Past Yucca I once again missed the turn off for Santa Fe Ranch Rd, and out here in Interstate land you can't just do a U turn. I decided it wouldn't kill me to not visit Santa Fe Ranch Rd when suddenly around the corner came an 8 loco lash up, complete with brand new ES44C4s! Boy did I kick myself!
At the nest off ramp I made sure to go do some visiting and was rewarded with the exact same location as I'd shot in 2009. At least this time there was a slightly longer train, although still only the one of them.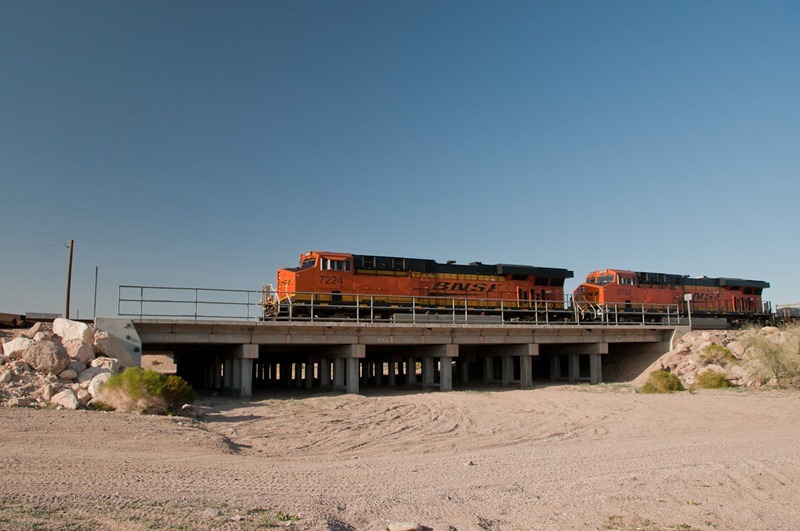 On we headed, across the Arizona California border, through a highway patrol checkpoint (I always awkwardly pause when asked "where are you coming from?" as I can never remember the name of the place I woke up in) and off onto highway 95, then onto my favourite road, Goffs Road around the edge of the Mojave and into some of the best BNSF country. Wide open deserts, great vistas, prinstine air, and an endless parade of high powered bright orange trains!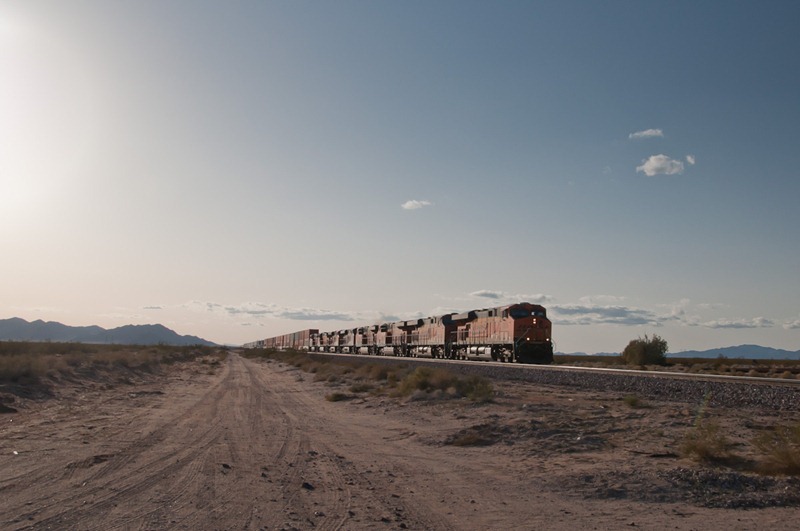 At Goffs we stopped to admire the scenery.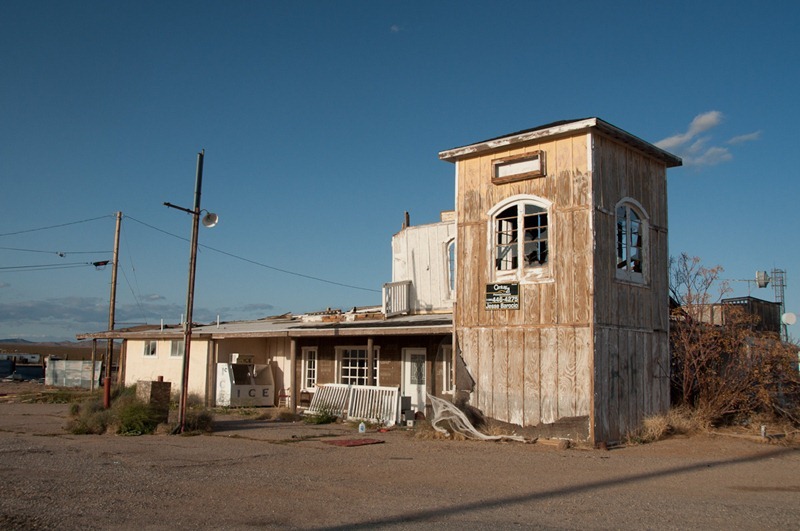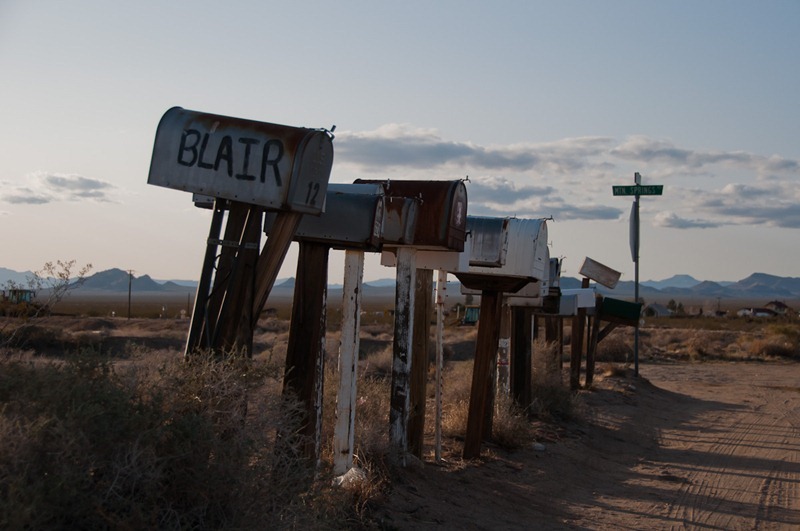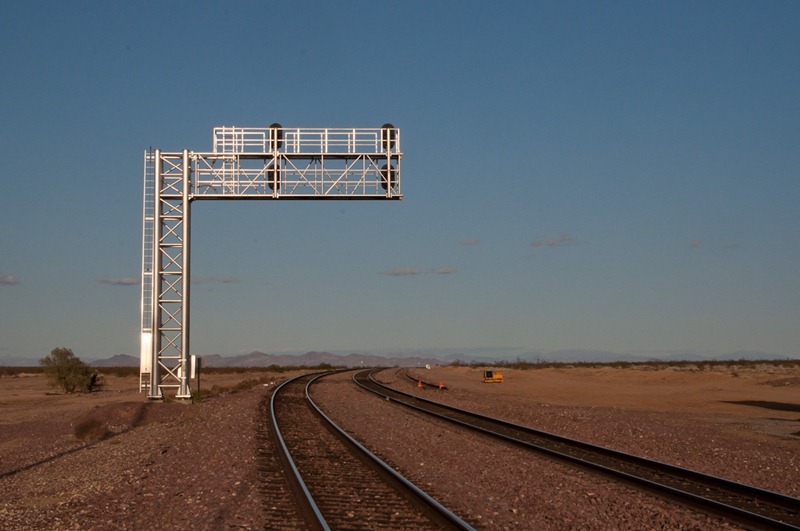 4:30pm and already the shadows were getting long.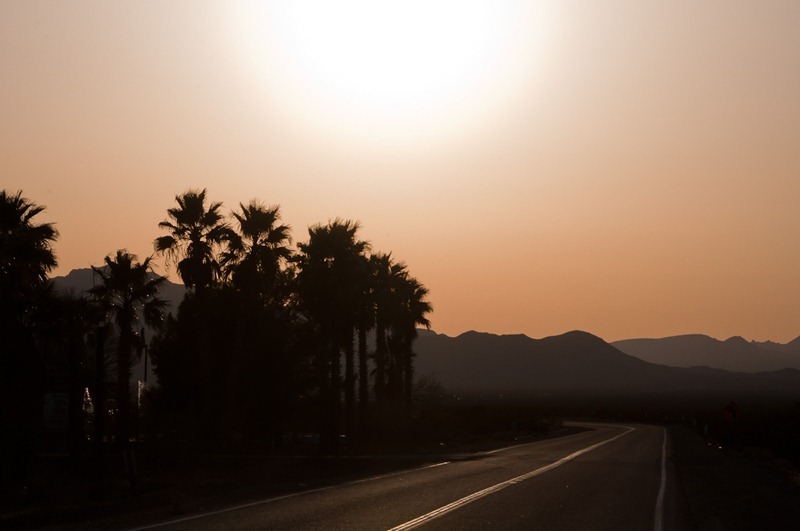 We hit the road again and headed for I40. At Hi Sahara Oasis (wrong desert dude) we stopped and admired the setting sun. Amazing to think that this is Winter!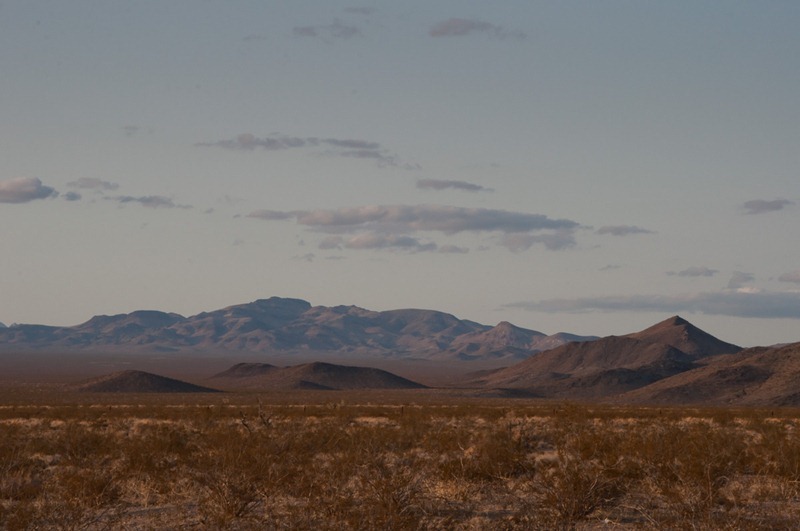 We ducked under I40 and continued on Rt 66, heading down a very anonymous and bumpy trail to get some sunset photos.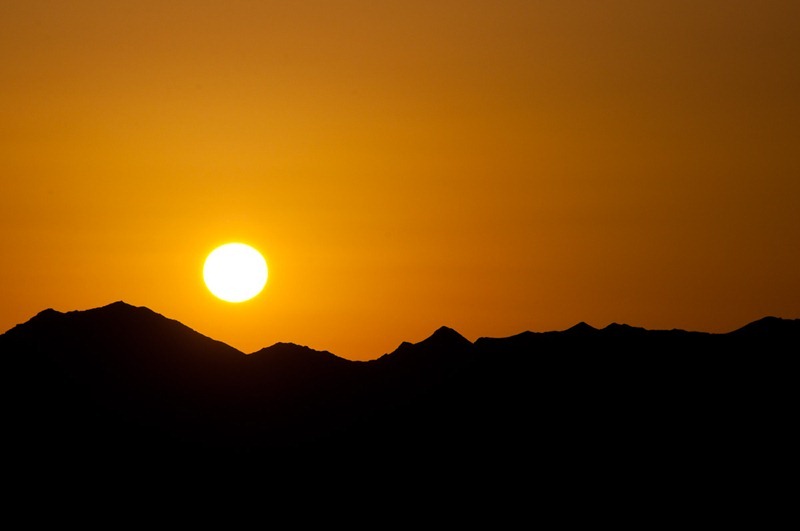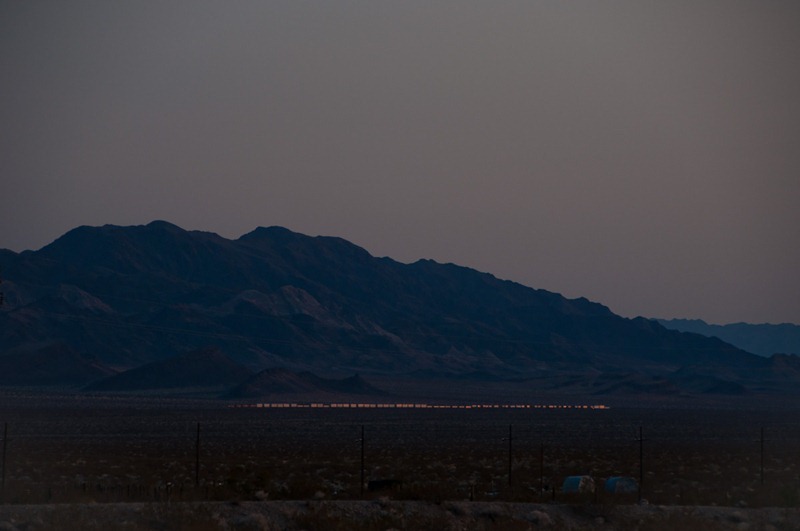 Back on Rt 66 we drove through Amboy and past the Shoe Tree where we stopped to take photos. Since this is about the most desolate stretch of road between here and Vegas, we let Henk drive for a bit. Inital hesitation on Henk's part turned to relief when he realised the car would basically drive itself.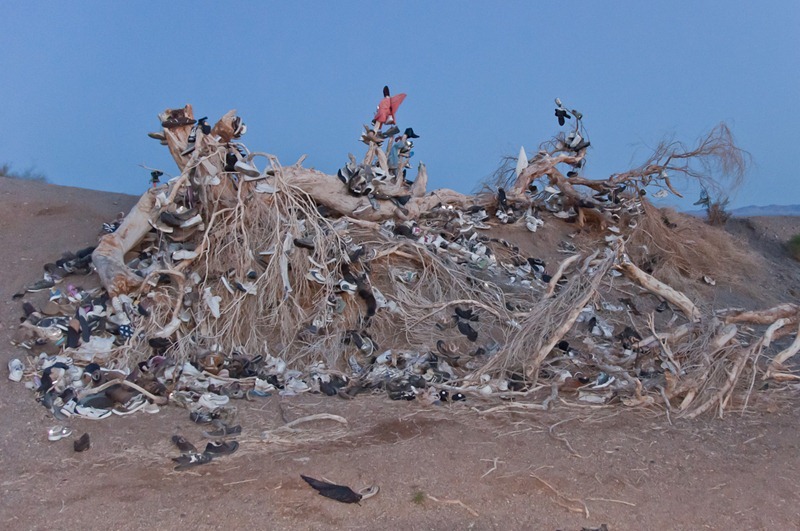 The Shoe Tree proved entertaining and we were excited to note that a few adverturous girls had turned it into the Bra Tree as well!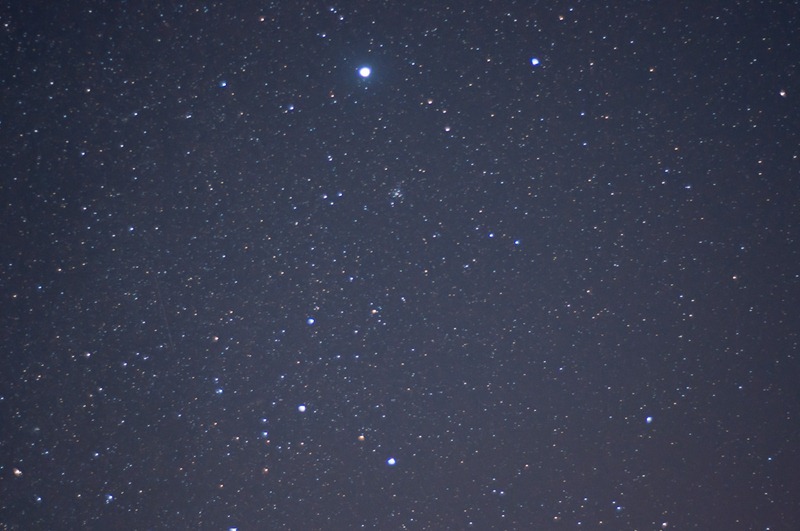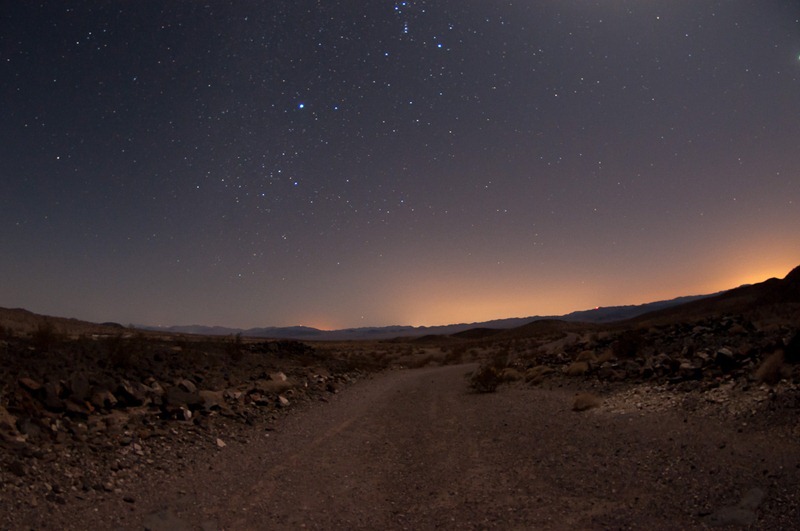 It was now 7pm, a long day of driving by anyone's measure. We made a beeline for Barstow and shacked up in a halfway decent motel that didn't smell too bad. Dinner was IHOP again where we ended up writing a song about the stressed looking waitress, Jessica.
Back at the motel we reorganised the car and packed bags ready to bid farewell to Geoff, Henk, and Dan the next day. And then with that it was off to sleep. 660km and 7 hours of driving, plus detours made for an exhausting day!